Are you wasting hours of work every day in your nutrition practice?
Has any of the following ever happened to you?
A client didn't show up for an appointment
Your client records got so messy it was impossible to find anything
It took you several hours to create a meal plan
You spent all day transcribing notes into a nicely formatted report for your patient/client
If any of the above sound familiar, then you are not alone. We have interviewed hundreds of nutrition professionals and our data shows that most nutritionists/dietitians spend way too much time with admin work.
When you started working as a nutritionist, either as self-employed or for a clinic, you probably hoped your job would involve mostly actual nutrition. However, there are many other responsibilities you can't ignore:
Emails
Scheduling appointments
Reminding clients of upcoming meetings
GDPR/HIPAA and other compliance-related work
Writing protocols, reports, and recommendations
Keeping all client data organized, secure and accessible
etc
Based on the feedback we get from nutritionists, we have estimated that, on average, a nutritionist spends up to 60% of his or her time taking care of paperwork, writing protocols, meal plans, etc. Only about 20% time is left for clients.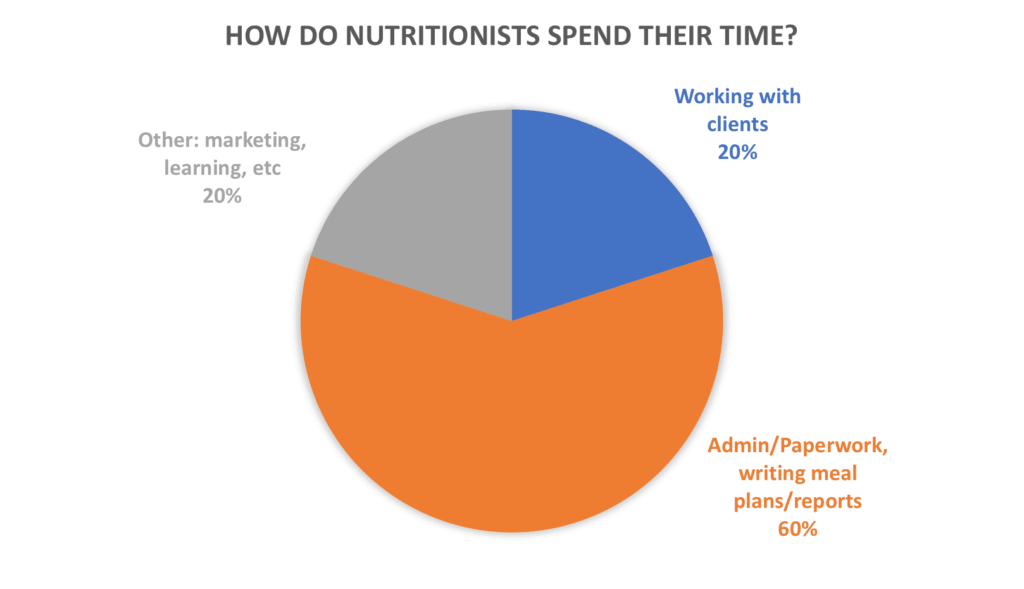 The exact number of hours spent in paperwork will vary depending on the individual and on what you consider to be paperwork. In any case, it's a fact that paperwork can eat up a lot of your time.
The problem paperwork poses for nutritionists and dietitians
Paperwork can create a series of problems for nutritionists. But first, what are we referring to when we talk about paperwork?
Paperwork can be defined as all of those repetitive tasks that eat up your time. Some examples include:
Writing general lifestyle recommendations for clients
Scheduling appointments and sending confirmation emails
Managing client nutrition intake questionnaires
etc
The issue with paperwork is that it is done behind the scenes. Most clients will expect to pay for your time and advise during a nutrition consultation, but there can be a lot of work you are doing that is not visible.
For instance, imagine a client finds your website and asks for a consultation. You request the client completes an intake questionnaire. The client submits the form and you schedule an appointment. You spend two hours reviewing the form and sending emails but the client doesn't show up for the appointment.
If you charge per consultation, then you know how frustrating it is when you put a lot of work and your efforts are wasted.
On the other hand, imagine you meet a client and everything goes well. Perhaps you met your client for a one hour consultation, but you may spend the whole day working on the case (e.g. crafting a meal plan, lifestyle recommendations report, etc)
Even if you meet a client and instantly know what is the best advice and course of action for the client to achieve his nutrition goals, it can take hours to actually transfer all this information from your head into a professional-looking document.
Excessive paperwork can also lead to other problems. For example, if you are not organized enough, you can lose crucial patient information or work inefficiently. Also you need to keep your data secure to comply with data protection regulation.
Wouldn't it be amazing if there was a tool that could help you reduce paperwork, keep all your data secure and organized, and allow you to save time and money?
How NutriAdmin can help you with paperwork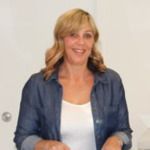 "Having all my recipes in one place and being able to draw them into meal plans saves me a lot of time"

Check out Danelle's success story with NutriAdmin

Danelle Stevens, Registered Nutritionist, NZ
What if there was a way software could help you be more organized and efficient with the repetitive tasks of your daily work? How much would such a tool help you?
Spending less time with paperwork means more time with clients, with marketing, with learning, or more time with your family and friends. Fewer Sundays struggling to finish a report on time and more tasks finished promptly.
What is NutriAdmin?
A software program for nutritionists is a tool designed and build specifically for nutritionists. A good product will take into account the unique needs of the nutrition profession, and provide specialized features without unnecessary clutter.
NutriAdmin is one such [software for nutritionists](https://nutriadmin.com). The way this product was designed and developed is simple: we interviewed hundreds of nutritionists/dietitians and asked them directly what they needed. Then, we just built the software.
Most of the nutritionists we spoke to told us that there were a variety of software tools in the market, however none of them were tailored to nutritionists in particular. Some of the complaints we heard included:
Other software is too expensive (because you have to pay for general health features for doctors or specialists that you don't need)
Other software is too generic (e.g. you can save the contact details for a client, but not their allergies or medical history)
You could combine 2 or 3 tools for different tasks (e.g. one for meal plans, another for clients, and yet another for scheduling) but this is time-consuming and impractical.
In our case, since we focus just on nutritionists and dietitians, we can provide exactly the features this group needs at a low price, since we don't have to worry about implementing functionality that nutritionists don't need.
We can also sell our software cheaper than competitors since we don't need to spend much in marketing. Most of our users come from referrals and recommendations, since nutritionists often talk to their peers.
So how can NutriAdmin help me exactly?
[NutriAdmin](https://nutriadmin.com) has been designed to address the problems mentioned earlier and more. It's an all-in-one solution.
For example, has it ever happened to you that a client didn't show up for a consultation? With NutriAdmin it's easy to configure automatic appointment reminders and appointment confirmation emails. This has shown to increase client compliance and to reduce no-shows.
Have you ever forgotten to pass on your address, appointment availability, payment details, or some other required information to your clients? This doesn't happen when you use NutriAdmin.
NutriAdmin doesn't allow clients to book appointments when you are not available, and it adds any required information (e.g. payment forms, address, etc) to emails automatically.
Do you use paper at all in your nutrition practice? With NutriAdmin, everything is electronic. Questionnaires, reports, meal plans, client records, etc. All of it is synced in the system and securely stored. You can finally go paperless.
Do you have to manually transcribe data form paper forms to your computer system? You can forget about this with NutriAdmin. When a client enters data into the program, the Electronic Health Records are updated automatically so that there is no duplication of effort.
In general, with NutriAdmin you never have to write the same thing twice. You can configure a variety of templates (e.g. sources of Magnesium, or useful online resources for your clients) and then add those templates to reports with one click.
Do you calculate nutritional information manually? NutriAdmin does all of this automatically. It can also generate shopping lists, micronutrient analysis, and recipes with step-by-step preparation instructions for your clients.
Is it a lot of work to take a new client in to your practice? e.g. sending consent forms, GDPR data processing forms, HIPAA forms, food diaries, medical history questionnaires, etc. With NutriAdmin, you can send all those documents with one click and the data is synced automatically with the corresponding client profile.
Do you charge for your services in cash? With NutriAdmin you can start accepting online card payments. We support all major currencies via our integration with Stripe – a leading online payments company.
There are other software products that can help with the issues and tasks described above. What makes NutriAdmin unique is that the software is designed for nutritionists and dietitians. So client records have a dedicated "food diary" section, and questionnaires contain very specific nutrition questions.
Finally, if you need any help with NutriAdmin, we offer premium customer support. We reply to emails within 24h and we usually fix issues very quickly.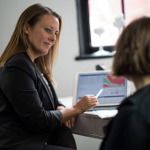 Ok, sounds good, but is it secure?
Of course, you may be concerned if putting all your clients' information in a software system is a good idea from a security standpoint. That's a valid point, but you have nothing to worry about.
Since NutriAdmin is a specialized in meeting the needs of nutritionists and dietitians, the product has been designed taking HIPAA, GDPR, and other relevant security/privacy regulation into account.
Some of our security measures include:
Data encryption at rest and in transit
Several database replicas in different geographical locations to ensure data integrity
Multiple software instances running in parallel to ensure high availability of the service
System log alerting
Intrusion detection processes
Automatic data backups
For our infrastructure needs, we only partner with companies with a long positive track record like Microsoft and Google
etc
You can read more about security by clicking here
What are the drawbacks of the software?
So far we have only mentioned the advantages of NutriAdmin, but of course no product is perfect. In the interest of transparency, here are the things NutriAdmin can't do for you:
Advanced accounting/invoicing: we provide online payments, but if you need something very advanced you will probably need to use a specialized accounting package to cover that need
Marketing: We provide little functionality that can help with marketing. Most of our software focuses in automating the repetitive tasks in your practice and in helping with admin.
Tele-health: As of writing this article, we don't provide secure video-chat capabilities for clients. That being said, you can add links to Zoom/Google Meet/Skype to your emails from NutriAdmin as a workaround that is helpful for many of our users.
It's also worth noting that NutriAdmin is for nutritionists and dietitians, and it can also work for fitness or health professionals that need to create meal plans. However, it's not suitable for general individuals seeking to improve their nutrition.
The main reason we don't provide advanced accounting/marketing is because we feel there are already great solutions out there than can help you with those tasks better than we can.
In addition, if we provided tele-health or marketing we would need to charge much more for the product. Developing competitive software is expensive and keeping the scope of NutriAdmin focused allows us to provide the most value at the lowest price.
Most of our users are fine just with NutriAdmin and email to cover all the needs of their practice. However, for those that need an extra specialized tool, there is always the option to use NutriAdmin to keep all data and then to occasionally use a separate tool for other specific tasks.
Can I try NutriAdmin?
Of course you can. We offer 14-day free trials to anyone that wishes to try NutriAdmin. You can click here to sign up for a free trial. It takes one minute.
On the other hand, if you are wondering about how much NutriAdmin costs, you can check the pricing page. We just charge a fixed monthly fee, and you can cancel or change your plan at any time. There are no contracts or complex arrangements.
We are aware that every nutritionist's needs are different, so if the software doesn't work for you, you can cancel at anytime with one click.